SHD has a leadership role with the California Coalition for Compassionate Care, a statewide partnership of more than 60 regional and statewide organizations dedicated to the advancement of palliative medicine and end-of-life care in California. Members include lead partner California Healthcare Association; AARP; California Departments of Aging, Health Services, Developmental Services and Social Services; community end-of-life coalitions; nursing home associations; faith-based networks; senior organizations and many others.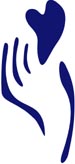 Through initial funding from the The Robert Wood Johnson Foundation and subsequent grants, the California Coalition for Compassionate Care supports the following initiatives:
Long Term Care
Professional Practices
Public Education
Hospital-based programs
Public Policy
SHD Executive Director Marge Ginsburg served as co-chair of the Coalition from its inception in 1998 until 2006. Associate Director Kathy Glasmire led the Public Engagement Initiative for 7 years and currently chairs the Coalition's Advisory Board.
POLST (Physician Orders for Life-Sustaining Treatment)
SHD is working with the California Coalition for Compassionate Care to establish POLST as a community standard in California. The POLST form compliments an advance directive by turning a patient's wishes into actionable medical orders. Developed in Oregon in the early 90s to better communicate the wishes of seriously ill patients regarding their medical treatment, POLST is now being used in 11 other states.
Seven California communities are piloting the POLST program during 2008, including coalitions in Alameda, Humboldt, Mendocino, Riverside, Santa Clara, Ventura and Yolo counties. At the end of the year, SHD will produce a white paper that summarizes the work of these 7 coalitions and offers models for other interested communities.